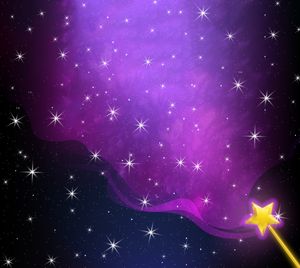 In the midst of the global pandemic that brought about so much heartache and sorrow in the world, a young lady from Western Australia wanted to do something that would add light and happiness to people's lives. After brainstorming several ideas, she decided the best way to do this was through her writing, with the concept of including both the mystery and magic of the wizarding world. 
From spells, potions, wizards and cauldrons, The Wizard Boxx's interactive dance songs are sure to entertain. Their first song. THE WITCHY BOP - is sure to be a hit with children and parents globally. 
The Wizard Boxx's idea did not end there, though. They began to plan and implement a series of 8 young adult fantasy novels, the first of which will be published in the near future. The novels take readers on a journey, following the lives of a young wizard, Freddie Flynn and his friends Lucinda Wintermere, April Wintermere and Drake Dragonweaver all of whom attend a magic school - the Eaglestone Mansion of Magic. 
To coincide with their young adult novels, The Wizard Boxx embarked on yet another endeavour, a series of songs about magic which would appeal to both young adults and adults alike. With a dance pop vibe, Spellbound by Infinitum is sure to keep you bopping all night. 
During the album's production, The Wizard Boxx were so inspired by the songs, they decided to create an entire range of magical body products, and that's not all. Stay tuned, an amazing series of children's picture books will be arriving soon. 
With The Wizard Boxx's discography continuing to grow, you will not want to miss out. Please ensure you sign up to our mailing list and follow us on Instagram and Facebook for all our latest news and events.